The United state is considered to have a rich cultural heritage, people are very nice and friendly. It is very advanced in science & technology, healthcare, education, & economy.
Recently adding to the list of those who are going to the country are expectant mothers. In this article, we shall look at some of the questions you need to be answered in case you are planning to give birth in America.
WHAT DOES THE PROCESS ENTAIL?
You need to know if you can afford it.
Have a good idea of what the cost really is!
Decide what state you will be going to.( this could be dependent on your budget, or where you have close friends or family you can stay with. Both factors are equally important.
Get your visa along side with your doctor's appointment.
Make your Accommodation plans.
Make your travel plans.
Travel early enough, you need to be in the country about 32weeks prior to your due date.
Ensure you secure your baby's birth certificate and passport.
WHAT IS THE COST?
The cost of giving birth in America is dictated by many factors , includes your preferred city, type of delivery (vaginal or a caesarean section) and the number of children per single birth.
There are cities such as Chicago, Texas which are affordable in birth cost. However, these rates may vary depending on the number of children per a single delivery as well as the extent of complications [If any ].
COULD A VISA STAND IN MY WAY?
You will always not be granted a visa to visit the US. However, you may always reapply, especially if the reason for the denial is not crime related.
WHEN SHOULD I BEGIN THE VISA APPLICATION?
The perfect stage to start applying for a US visa is when you are about 25 weeks pregnant. some airlines will not be comfortable carrying you if you are more than 32 weeks so make a wise choice depending on where to stand.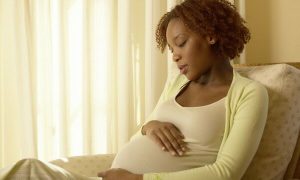 http://aspombirthservices.com/wp-content/uploads/2017/03/ASPOM-NNEW-300x104.png
0
0
aspom
http://aspombirthservices.com/wp-content/uploads/2017/03/ASPOM-NNEW-300x104.png
aspom
2017-06-29 14:53:47
2023-07-04 15:02:44
WHAT DOES GIVING BIRTH IN AMERICA ENTAILS