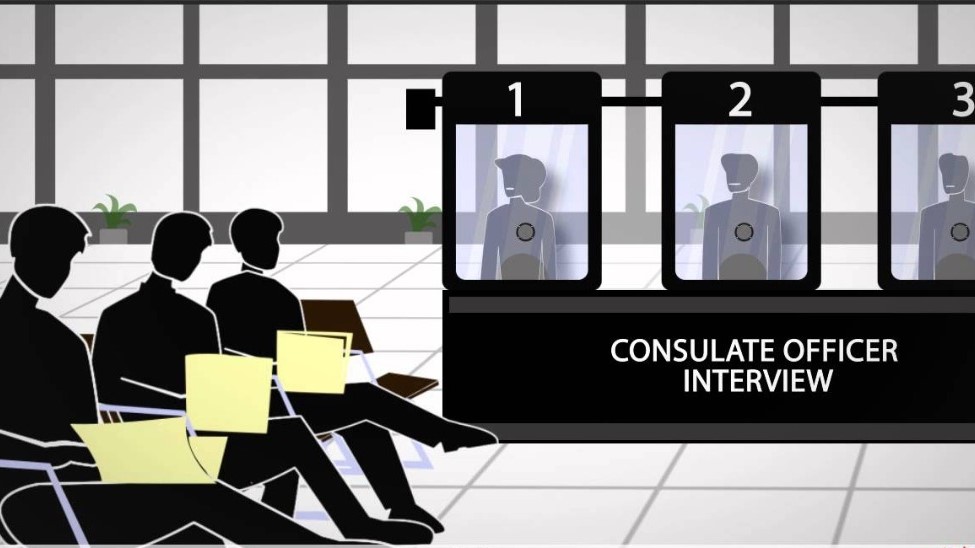 PREPARING FOR YOUR U.S VISA INTERVIEW
There are a variety of questions that could be asked depending on the purpose for your visit, the answers you give to previously asked questions, the status of the one inviting you and your country of residence.
My advice to you is that you are not stressed about the questions or the interview. Understand that you are going to spend money in the USA, be sure within you that you want to come back to your country of residence and be well prepared.
The fact that you are reading this is already a good preparation for the visa interview appointment. Contact @aspomtravels or @aspombirthservices 08149906605 for professional Pre-interview session.
B1 B2 Visa Interview Questions and Answers (Sample)
Here are some questions that could be asked if you are a friend visiting the USA for your annual vacation.
How do you pronounce your name?
What are you going to do in the USA?
Is this your first time of applying for a visa to visit the USA?- I know a few people who have lied on this question and jeopardized their chance of getting the visa
Do you have any relatives in the USA?
Who is he or she?
Where do you plan on staying during your visit? (You should have prepared an answer for this question – If staying at a hotel, have the name or if staying with your host, just say so and mention the address.)
What does your friend do for a living?
Where does he or she work? – Have the correct name of the Company your friend works at
How will you be funding your trip? (Have financial documents ready for this question)
Is your friend married?
Do you know their status in the USA? (Mention the type of visa they have or that they are citizens)
How long will you be staying in the USA?
What will you be doing for the 3 weeks? Any Plans?
Do you plan on working while you are there? You should always say no to this question. A visitor visa does not permit you to work.
If you have the opportunity, would you stay in the USA? The answer is no. Give reasons why you have to return to your country of residence.
What do you do for a living?
So what will happen to your job while you are away? – Mention that you are on Annual Leave.
Will you be going with your family?
These are just sample b1 b2 visa interview questions and answers. During the interview, you may be asked only a few questions. In most of my interviews I have been about 10 or less. In one case I was barely asked 3 questions and I got the visa.
Many times the visa officer has formed an opinion by just looking at your documentation but she wants to confirm her opinion or see if you can produce other documents or explanations that will convince her otherwise.
Always remember that the burden is on your to show to the visa office that you deserve to get the visa because you will surely return to your country of origin.
Sample US Visa Questions
The prospect of having a parent visit you in the United States is quite exciting. At least it is, until you're faced with the hurdle of acquiring a Visa for them.
The ultimate making or breaking point of the Visa acquiring process is usually the interview. In order to ensure that it goes off without a hitch, it is important to prepare your parents adequately for the 'grilling' they might face – this article will highlight possible questions they might be asked and the best answers for them.
Before proceeding with the interview, it is important to note that it is possible to ask in advance for an interpreter. This may be especially necessary if you feel it would be easier for them to communicate in their native tongue.
Also remember to begin the interview with a polite greeting, and introduce yourself; if you are asked to – this may not be necessary since the interviewer is likely to request for your passport before commencing the interview.
Sample Question 1: Why do you want to travel to the US?
Sample Question 2: Have you visited the US before?
Sample Question 3: How long do you intend to stay in the US for?
Sample Question 4: Why have you chosen to go to US at this time?
Sample Question 5: Where will you be staying for the duration of your visit?
Sample Question 6: Who will be sponsoring your visit and stay in the US?
Sample Question 7: What kind of Visa does Your Child have?
Sample Question 8: What does your child do for a living in the US?
This answer may be followed by subsequent questions regarding their annual income, and the length of time within which they have been working, to which you may respond by saying " he/she earns an estimated X dollars per year, and are at X-level in the company given their X-years stay at the company.
Sample Question 9: Will anyone be accompanying you on this trip?
Sample Question 10: What do you do for a living?
Sample Question 11: How many children do you have, and how many currently live in the US?
Sample Question 12: What is the guarantee that you would return to this country after the time allotted you expires?
http://aspombirthservices.com/wp-content/uploads/2017/03/ASPOM-NNEW-300x104.png
0
0
aspom
http://aspombirthservices.com/wp-content/uploads/2017/03/ASPOM-NNEW-300x104.png
aspom
2018-08-30 13:17:25
2018-08-30 13:17:25
PREPARING FOR YOUR U.S VISA INTERVIEW